GOING OUT WITH OUR CAMPER VAN: ROAD BIKE
Going out with our Camper Van and our Road Bike. We want to get to some of the mythical Tour de France's Ports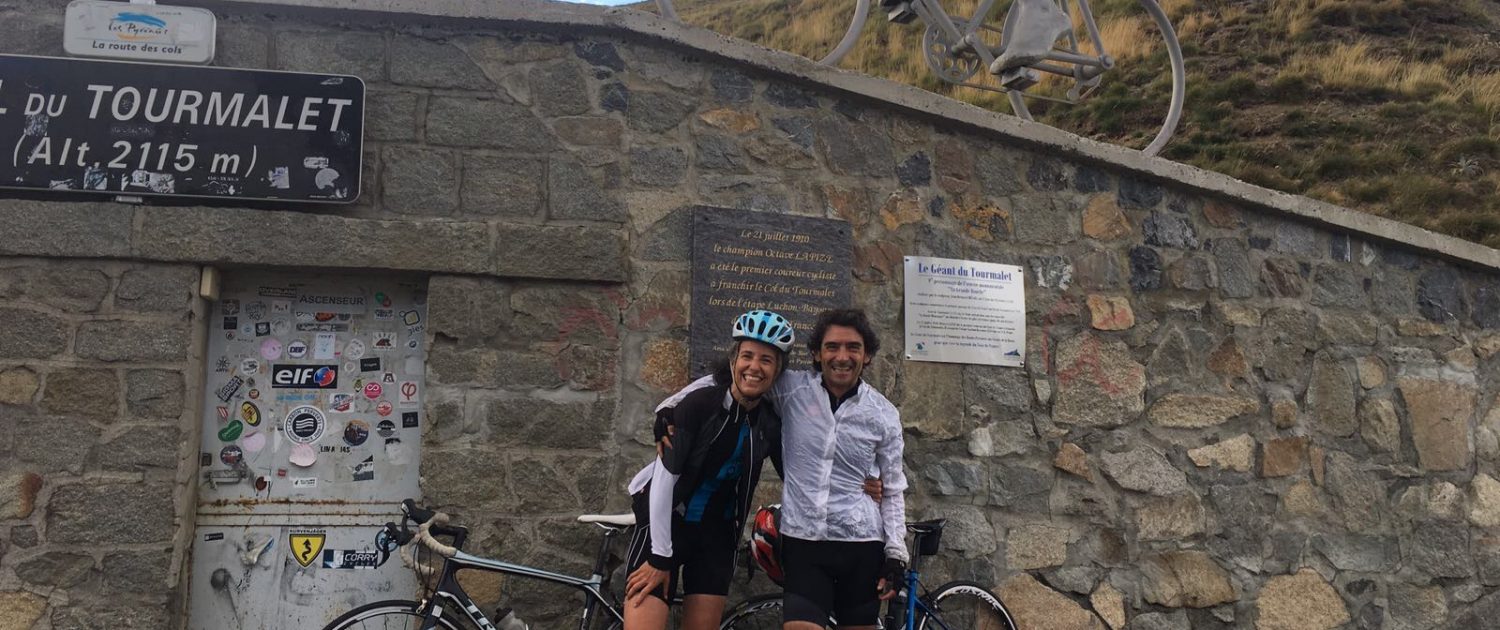 Riding my road bike is one of my favourite sports. Load the bikes in the VW Camper Van and start the trip. This time we want to ride some of the mythical Ports of the French Pyrenees. It is August, but when we arrive to France the weather isn't good. It's ok, we know in this part of the world, it's not usually hot in August and that's good for us.   After a few hours travelling our bodies are a bit stiff, we want to do something, but we can't find out what.
We stop to eat something. In France this is always easy. Anywhere you have a car's parking you also have a little bit of grass and some tables and banks to seat and eat.
We open the map and we discuss different possible routes.  I like the part this part, when  we look over the different routes we can do: Looking at the map tracing with your finger the roads we could ride, calculating the kilometres to see if we will be able to take on  any options, if we are strong enough, if we have time, if the routes are well kept but not too busy,  the landscape….None  seems to be good for us. We are probably  a little bit lazy
At the end comes an idea that seems crazy. We are going to take on the Tourmalet port!!! The weather is not good, it's afternoon allready and we are tired from the trip, but sometimes all of this reasons seem small when you are motivated.
So, we look at the map to find where we are and where we have to go to start.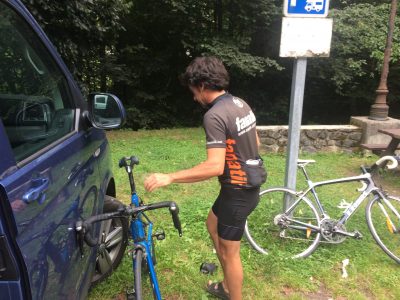 We park the Van and get ready:
We decided to leave the Van at Saint Marie de Campan. Shortly after arriving in town, we find a parking  where we see a mobile home.
So, we change our clothes, get the bikes ready and although are almost 4pm we start cycling.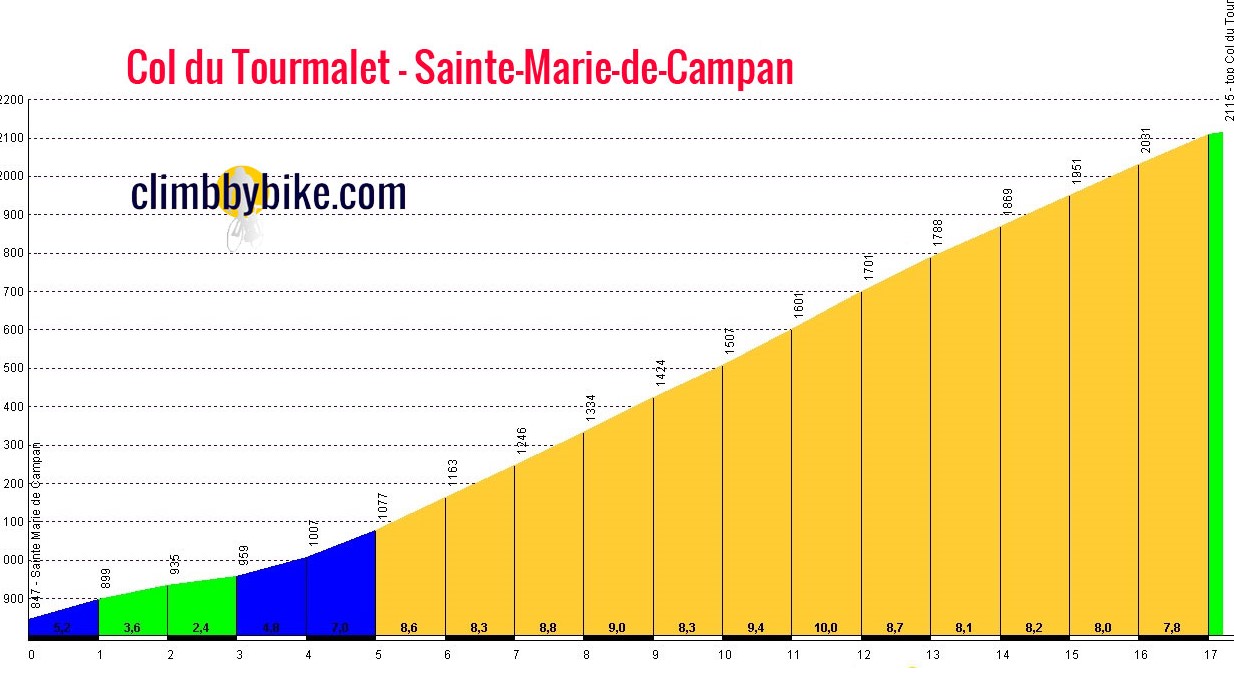 http://goo.gl/2T89J2
The route:
There is one thing I like so much about the French routes, the sign at every kilometre that tells you, the slope you will find and the kilometres and total slope that remains.  I'm not taking with me any kilometre count either altimeter and those signs help me to measure my strength, encourage me and entertains me, although sometimes they demoralize me. This route is 34km long. The maximum slope is 10,2%. I did it so good, probably because I really wanted to.
We start to climb:
And as we gain altitude the fog increases and it starts raining. It's funny, but I don't think about quitting.  When you start, you want to end, your head asks you to go ahead and the cold, the fog and the rain don't matter. You know that if you go to the top, the satisfaction will be the best prize.
We arrive and that's the best. We feel so happy, we take some pictures, we put on some jackets on and go down. Now,  in the descent we think about the hot shower and the dinner in the Van. Our Camper is waiting for us, our home with a hot shower and a good meal. We still must find some place to park this night, but as I say, in France this is not a problem.
Where we spent the night:
And look what we found! a great place to sleep, rest and get going the next day.
If you want to find this place, you have to take the road of Toulousse D938 in Bagnères de Bigorre. Then the road climbs a small port. Just at the top, take the first road that goes to the right. Continue on this one towards the Col de Palomieres (4.6km). Just in the Col on the right take a passable track, follow it for about 2km to a wide esplanade where you can park. Cheer up! (Climbing Guide in the North Pyrenees Xabier Larretxea ISBN: 978-84-8216-496-0)
https://catalunyavan.com/2018/wp-content/uploads/2017/12/IMG_6389.jpg
1200
1600
carlota
https://catalunyavan.com/2018/wp-content/uploads/2017/10/logotip.png
carlota
2018-01-08 10:45:52
2018-06-24 20:49:54
GOING OUT WITH OUR CAMPER VAN: ROAD BIKE