From the first time to a VANLIFE with Catvango.
VANLIFE:
There has been 9 years since I came in a Camper Van for the first time. 
It was during a friend's meeting. When we all finished lunch together: friends, husbands, wives, kids, we went to a park and some people who didn't come for lunch time just enjoyed us at this park. Sergi came with his Van and parked just in front of us.
UAUH!!!! What was this car? I didn`t wait a minute to came in. I remember this moment like it was yesterday.
I just fell in Love with it, and I remember I thought: "I want this".
There was everything you could need but nothing else, and everything had its place. When we left in our car I couldn't stop talking and thinking about it, well I better say:
"Dreaming about how it would be traveling with a Camper. The feeling I had, that traveling with a camper van was freedom, stayed with me for some days".
The years went by and in another friend's meeting I saw Sergi again.
I hadn't remembered the day I saw his camper. We started talking, and we decided to meet one day and perhaps go climbing. After some weeks we talk on the phone and decided to spend 3 days climbing and living in the camper van.
So, when I arrived to his place, he had the camper in front of his house and he told me: "this is my camper, now we are going to put all we need and we are going to go out for a few days, if we feel like, we climb and if we don't… we'll see".
I just sat down in front of the car and I keep watching, while he was so busy going in and out from the house to the camper taking all we needed: clothes, food, climbing equipment….
I couldn't stop watching inside the camper. Here we are going to live some days?? ?
It's not enough place!!!! And everything is too close, no place to be alone for a while!!! If we get tired one from another? And the bathroom!!! The shower and the soap, my creams, the clothes I need to take with me, the shoes, purses???!!! All those things I thought I needed. I thought I could not go anywhere without all of those. My head just kept telling me NO, this is not possible,
But my body and my heart told me: COME ON!!!
Think what you are really feeling about all of this!!
Enjoy this adventure and if you don't like it at least you will have tried it!!!
Uff I think this fight with myself was about two hours long!!!!.
Finally, everything was in and the Camper was ready. Sergi stops in front of me, he looked at me and he told me:
COME ON, LETS GO!!!
I couldn't say not to him, he was so happy but If I could I would have gone far away. Fortunately, I didn't. ?
I'm already a Van lifer
And it has been 5 yars from there. Traveling in a van creates addiction. The feeling of freedom that you fell when you go where you want to go and when you want. Living with not much, transforms life into something very simple. Little suitcase, basic worries, nature living, do what you like and live the moment. We are very lucky because we also live in a very rich country and you can stay in the mountains and a few hours latter see the sea. You can do culture, sport, gastronomy and everything you can think about finding a perfect place to stay.
Catalonia with a Camper Van, what else you can ask for?
Have you tried already?
Are you a Vanlifer, yet? Or you are still doubting?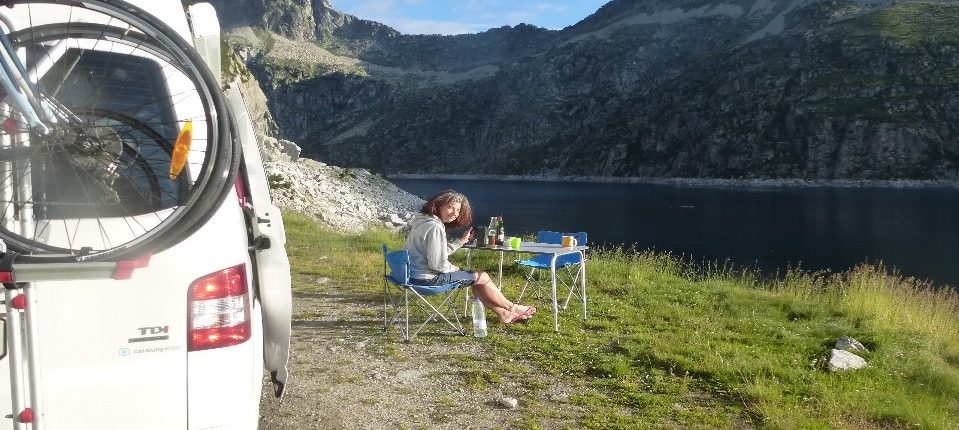 How was your first time? Do you want to explain to us?
https://catalunyavan.com/2018/wp-content/uploads/2018/03/llibertat-amb-furgo-catalunya-van-rent-1.jpg
666
1000
carlota
https://catalunyavan.com/2018/wp-content/uploads/2017/10/logotip.png
carlota
2018-03-07 13:14:52
2018-06-24 20:53:40
From the first time to a VANLIFE with Catvango.